The Rapport Excellence awards is our version of the 'Oscars', where ambassadors who have demonstrated excellence within our business receive recognition.
Preparations for the event begin months in advance, where the night is meticulously planned out and nominations are made. Managers and team leaders spend hours preparing nominations and putting together the most inspiring stories of the year to see who will win a coveted Rapport Excellence Award. The event is an opportunity to recognise those Rapport Ambassadors who consistently deliver remarkable service and represent our brand values.
Held each February, it was yet again another fabulous night at the spectacular Queen Elizabeth II Conference Centre, attended by over 700 Rapport ambassadors and our clients. All were treated to a first-class experience, starting with a reception filled with exceptional food and drinks.
The official awards opened with a mesmerising acrobatic light performance, but the night did not peak there. Guest speakers, a New York trip prize draw for one of our lucky team, and the announcements of the winners, kept the audience captivated, but what made the night really special was the performance from our very own Rapport choir.
The choir had secretly been rehearsing for weeks to prepare for their biggest performance to date. These Ambassadors proudly walked onto the big stage in front of their peers, dressed to the nines, and performed This Is Me from The Greatest Showman.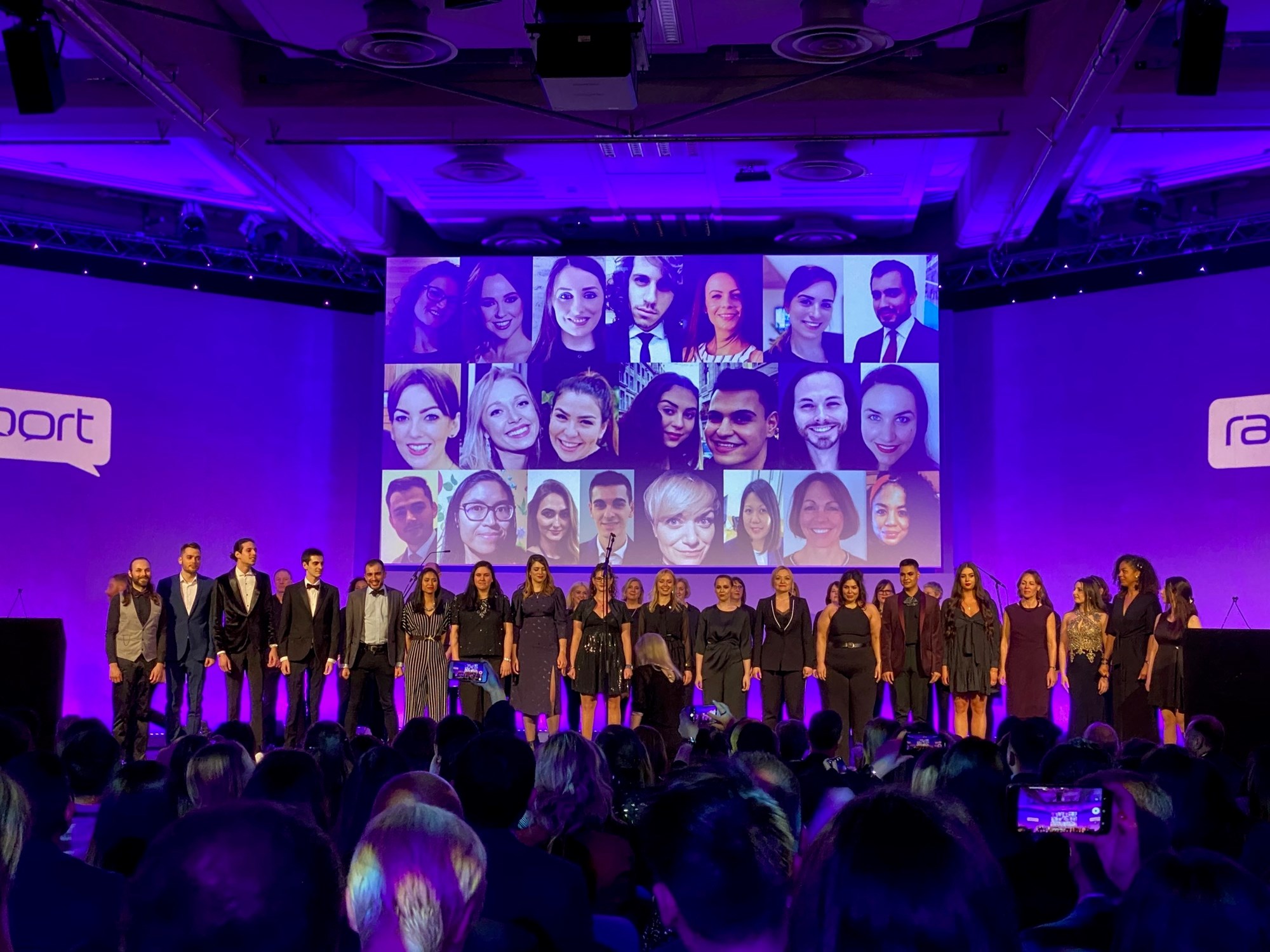 This song was met by so much enthusiasm and applause, you would have though you were at an Ed Sheeran concert. Just when you though the night couldn't get any bigger, the choir surprised the Audience with Spice Up Your Life by The Spice Girls. Every person in the room got to their feet and danced, leaving everyone feeling completely elated.
The awards reflect the importance Rapport places on its brilliant ambassadors and their outstanding achievements. The award categories relate to Rapport's core brand values which are; Create Rapport, Be Brilliant, Innovative Spirit, Walk Tall and Stronger Together. Awards recognising Leadership, Best Client Feedback, the Rapport Heart Award and the Best Newcomer were also presented to a group of worthy winners.