Rapport is one of Top 30 Best Places to Work in Hospitality 2021!
We were delighted to learn on Tuesday 18th May, that Rapport has been recognised as one of the 'Top 30 Best Places to Work in Hospitality', the sixth time we have been recognised in this prestigious annual list.
The list was unveiled by The Caterer and PurpleCubed at the People Summit, held virtually this year.
The Top 30 list was created seven years ago by The Caterer and Purple Cubed to showcase best practise in hospitality companies. The list is formed by the companies own employees, who answer carefully crafted questions that will best reflect their working environment over the last twelve months. This year, there was also a focus on the pandemic and how well companies responded to the challenges and restrictions.
The average overall score for all companies who took part in Best Place to Work in Hospitality, was 93%. The standard was particularly high this year, so making it into the Top 30 was especially difficult with such strong competition.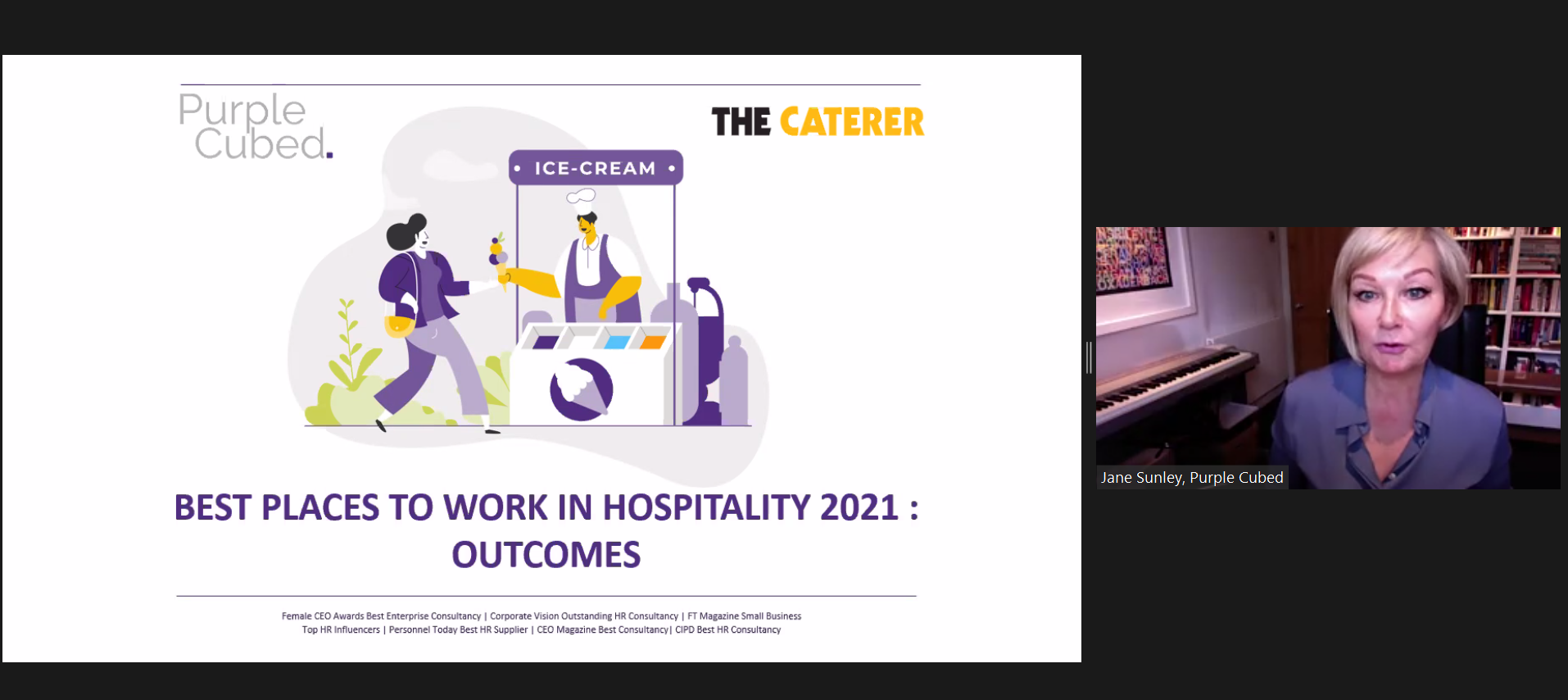 Jane Sunley from Purple Cubed presenting the results from the survey
Jane Sunley, – Purple Cubed's founder and chief executive.
"This year's Best Places to Work in Hospitality survey had a new, simpler, post-pandemic format and we were surprised and delighted to see record entries. The competition was tough, and standards extremely high, with an overall average score of 93%."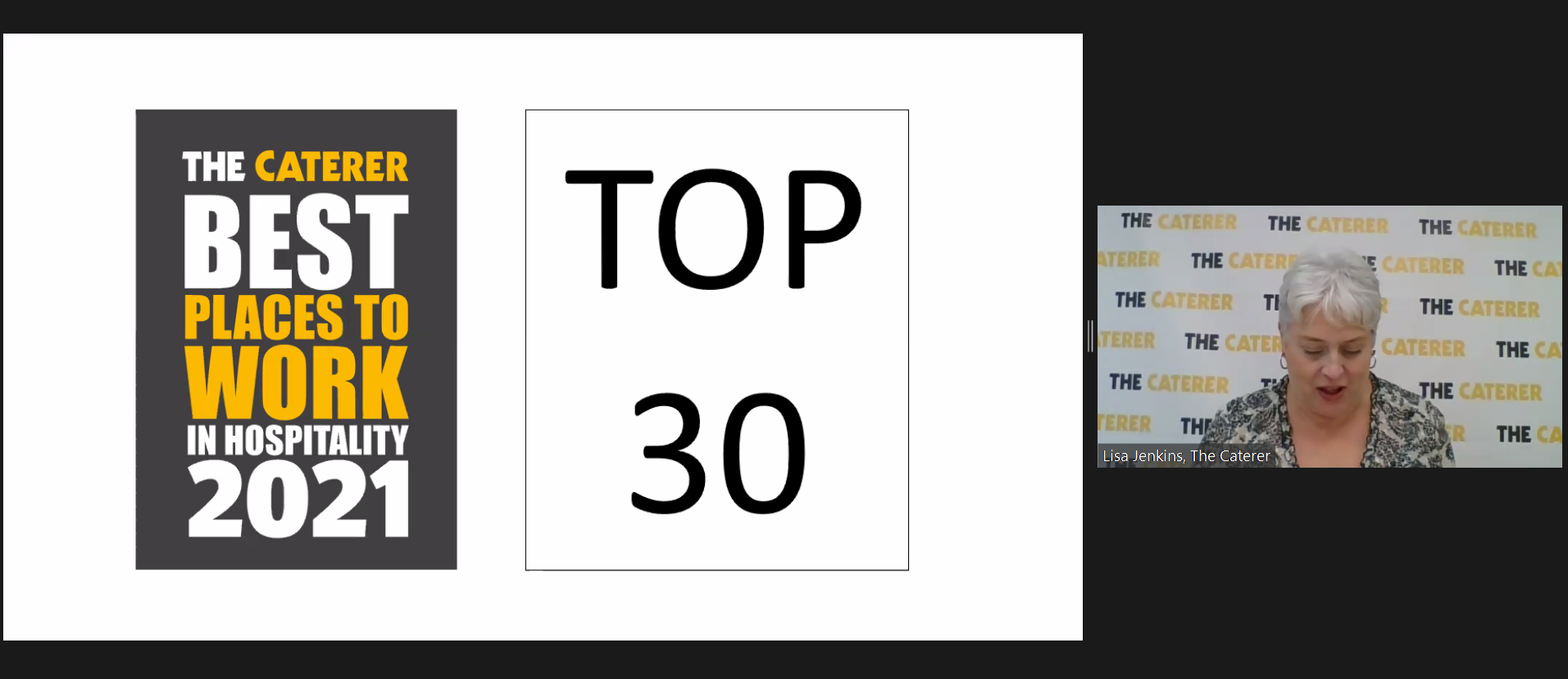 Lisa Jenkins from The Caterer presenting Top 30 Best Places to Work in Hospitality.
Greg Mace – Rapport Founder and Managing Director
"Being recognised after a challenging year is a tribute to the hard work that our teams put into making Rapport such an inclusive company where employee engagement is a top priority. We'd like to send a huge thank you to all our Rapport Ambassadors for their part in making our company so special."