Wellbeing and mental health have certainly always been at the forefront of what we do at Rapport. It is more important than ever to focus on our health and therefore we have taken the themes from International Men's Day and made them a reality for our Ambassadors.
The themes for International Men's Day 2020 are
Making a positive difference to the wellbeing and lives of men and boys.
Raising awareness and/or funds for charities supporting men and boys' wellbeing.
Promoting a positive conversation about men, manhood and masculinity.
To create a positive conversation about men, manhood and masculinity, you sometimes need that strong role model to start the discourse. We asked some of our male leaders within Rapport to share their thoughts and experiences with our Ambassadors.
It was especially refreshing and encouraging to hear our leaders speak so honestly and openly and masculinity, mental health and how to ask for help. After watching the video, we're sure you will agree that we have our own powerful male role models who are passionate about living this positive message.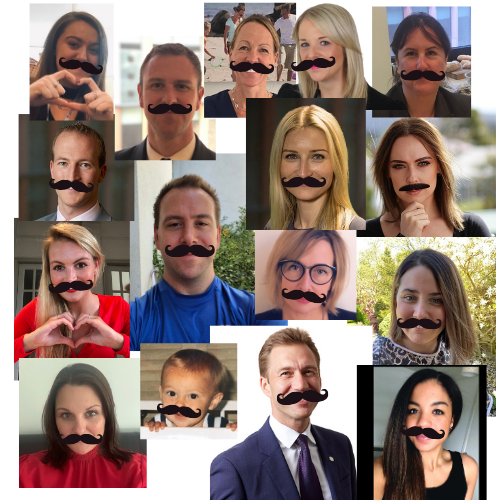 A Rapport first, we put together a Movember team to help raise money and awareness to stop men dying too young. This is a global movement that aims to change the face of men's health. All the funds raised goes towards making a difference in mental health and suicide prevention, prostate cancer and testicular cancer.
We had an incredibly dedicated team of about 20 and together we raised far more than our £1000 target
Traditionally, men would grow a moustache during the month of November and their friends and colleagues would donate to them. Fortunately the organisers realised that the non-moustache growers also cared very much about men's health. On our Rapport Mustachios team, some grew a moustache, some ran 60km, some chose their own challenge. Whichever way we chose to participate, we are stronger together.