On a sunny Saturday, 75 leaders from all across Rapport came together, high-up in one of our client's London locations, to look forward with excitement to the next 12 months.
Why do we have a Collaboration day?
Primarily, it is about positively promoting our unique culture or Rapport 'family feel' while developing our leadership skills and improving employee engagement. As we continue to grow, we know we have to work harder to maintain the culture that has made us so successful. We also need more of the very best types of leaders, to keep pace with our momentum.
One of our brand values is "Stronger Together', as we recognise that so much more can be achieved by working together as a team rather than individually. We wanted everyone to engage collaboratively with other leaders, to learn from each other and develop ideas on how to better engage the rest of our colleagues or Rapport ambassadors, as we call them.
The Collaboration Day kicked off with coffee and croissants and then a quick update on progress over the last 12 months and an outline of our strategy for the next year. Growth has been great in the UK & Ireland, but especially big in the US. Rapport has also launched in Hong Kong with further expansion into other markets planned. Later in the day we undertook some personal development and team-building exercises and ended by putting in to practice some new networking and socialising skills, as the sun set on this exhilarating, annual event.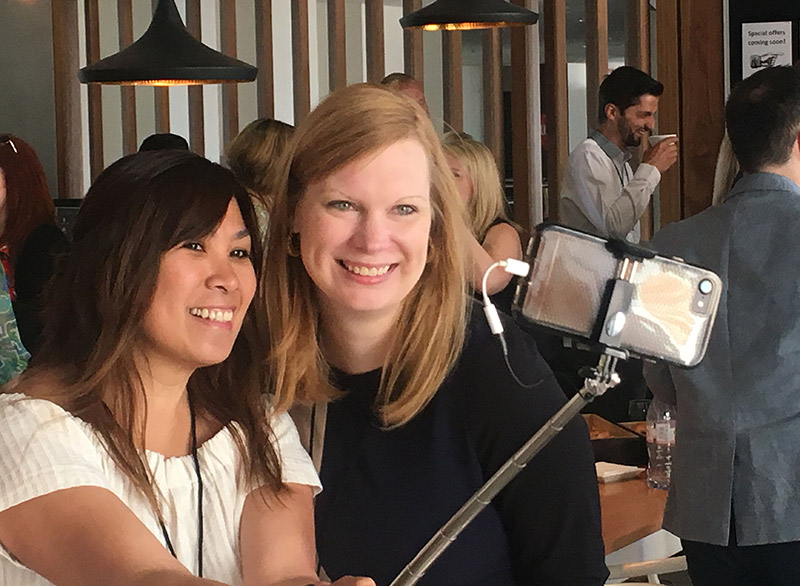 Our current growth strategy is working and we are making good progress in all areas
The business strategy session was divided into six key sections and different people made short presentations on each. This made it clear how everything fits together as each section is as important as the next.
The main focus for all of these ideas was on how we can make it easier and more productive to work together, as we continue to grow.
Connectivity and coaching is good for business
We also introduced some new, exciting ideas which include the launch of MyRapport 2.0, the follow-on to the first version of our successful employee engagement portal. Other developments include the roll-out of an app to make it more efficient to allocate and track individuals to cover sickness and holidays. We also reviewed our  initiative to promote a 'coaching' culture looking at additional ways we can share expertise and experience.
Developing ideas that will help us to GROW
As part of a development workshop, we were all allocated to a team and given a specific topic around employee engagement that needs to be addressed then asked to develop some new ideas by applying a set of direct GROW questions, which stand for Goal, Reality, Options and Way forward. We brainstormed ideas, shortlisted the best and presented them back to everyone at the end of the session. A lot will be taken forward to be implemented.
90 minute time-pressured, team-building exercise
Following this, a time-pressured, team-building exercise was undertaken to complete up to 120 tasks in 90 minutes. The winning team had a score of 2,200 points and the most inappropriately, self-named group called 'The obvious winners' came last. We certainly admired their confidence. After the prize giving, we took part in a highly competitive wine-tasting event. The winning team were awarded a Double Magnum of wine each and the losing team members, a wooden spoon. When asked why they performed so poorly, their spokesperson said that they achieved what they wanted because 'a bottle of wine lasts an evening but a wooden spoon lasts a lifetime'.
Rapport's Head of HR & Learning, Gary Acheson, commented, "days like this work on a number of levels. Firstly, it provides an informal and relaxed environment in which to learn, to share knowledge and experiences with each other. Secondly, it enables people to get to know one another. Especially if they have not met face-to-face before because they work in different geographical parts of the organisation. Thirdly, it is a very good way of communicating key business messages in a powerful way. Finally, and most importantly, it helps to reinforce the unique culture of Rapport."
Like the sound of this?
If you like the sound of this event and would like to find out more about what it is like to work for Rapport then get in touch with Gary Acheson at gary@rapportservice.com